view from the Laurelei's screened lanai
Grand Cayman Beachfront Living as it should be! On the friendly "laid back" side of the island just 3 minutes from Beautiful Rum Point Beach Park.
Experience Cayman Island living as it should be...without the crowds and hassles. Explore the long, quiet beach at sunrise, lounge by the freshwater pools with a great book.
Snorkel & dive, swim with stingrays, tour, enjoy the hospitality, snack when you want, take a late swim, and stargaze with your sweetie. Our island home is waiting for you!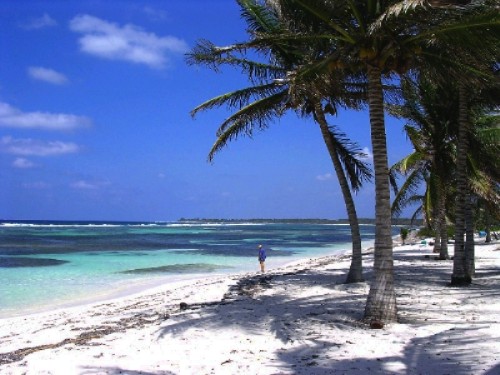 Stroll & explore the long white sand beach!
Swim in gentle warm tidal pools scooped out by Calypso herself!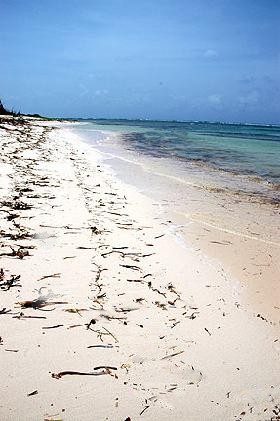 Grand Cayman's secluded, upscale Rum Point district offers the best of both vacation worlds....away from crowds and cruise ships, yet only 5 minutes to great restaurants, watersports and activities. A friendly, safe habitat of upscale homes, open spaces, and gorgeous beaches.
Relax on The Laurelei's private deck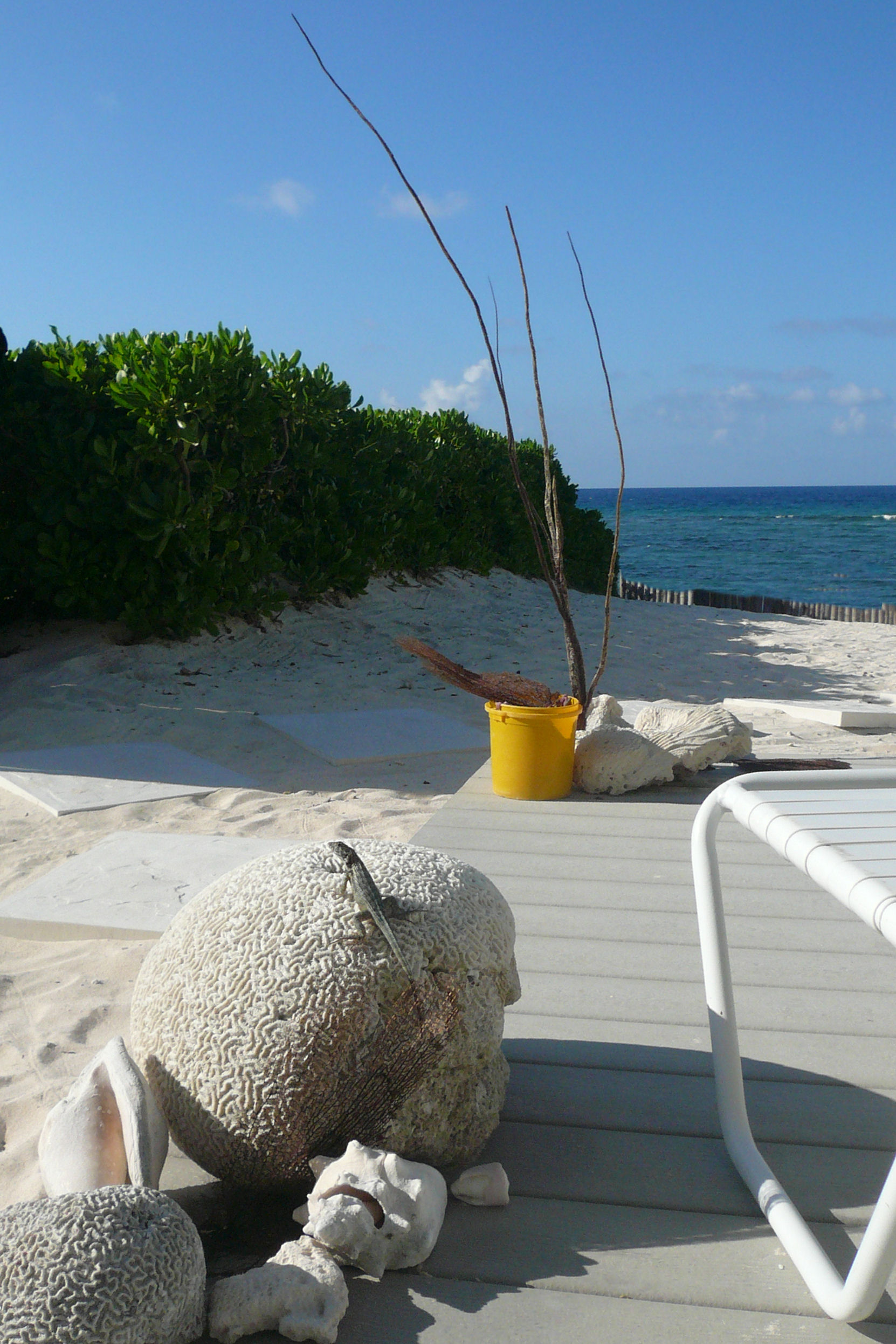 The "Laurelei" is a large luxury condo:
1270 sq. ft. of condominium/apartment living space

One of only 4 units with a back door and private deck facing the sparkling sea!

Completely rebuilt from the ground up in 06/07

The North Pointe complex of 10 units boasts one of the strongest construction processes on island

The Laurelei sits directly on the Caribbean Sea and a long white sand beach front, not on an inlet or lagoon

The ground floor setting has incredible views of the turquoise Caribbean Sea, and instant access
The Laurelei offers:
2 suites, both with ensuite baths

18 ft. of sliding glass doors face the beach with breathtaking views of the azure Caribbean Sea

The condo's back door gives a private "beach cottage" feel, just a few footsteps from pool and beach

The adjacent freshwater wading/waterfall and large pools are sparkling and pristine using salt system

Lounge chairs, outdoor shower and a large shaded palapa are provided for guests
The Laurelei is finely appointed, with custom furnishings and upholstery in tropical hues of cobalt, mango, greens and yellows
18" tile floors, a fully equipped kitchen, Italian granite countertops throughout, deluxe pillowtop bedding & fine linens
Central A/C, ceiling fans, and fresh sea breezes provide a variety of comfort choices
Free high-speed Internet and free local phone calls