Grand Cayman boasts a high cost of living, a melding of peoples and a safe environment for visitors.
Grand Cayman Island has many, varied attractions to visit while you are enjoying your stay. Only 22 miles long and 7 miles wide, touring Grand Cayman is easy and roads are well lit and well maintained.
Must-sees include:
Beautiful Botanic Gardens, The Mastic Trail, Queens Highway Marker, the Turtle Farm at Botswains Bay, the tiny post office at Hell, the quaint village of East End, and the lovely drive on South Sound Road.
Stop at the beautiful, accessible beaches around the island. Visit historic, quaint East End, The Blowholes, Pedro St.James Castle tour.
Explore Georgetown's many duty free shops, submarine rides, museums. For world class golf, try the Links at Safe Haven, an 18 hole course.
A side trip to Cayman Brac and Little Cayman Island can enhance your Cayman Island vacation.
On "our side"of the island - (within 3 miles):
Gorgeous Rum Point public beach with swaying Casuarina trees, hammocks, casual bar/grill, fine dining seaside restaurant, music, & long pier.
Watersport/Dive/Snorkel rentals at Red Sail Sports Rum Point, a reputable company offering excursions as well as Stingray City tours where you can swim with and pet friendly stingrays.
Dive with Ocean Frontiers at East End, catering to small groups.
Explore the beach & road, where wild Cayman green parrots are plentiful and the scent of frangipani is rich.
Walk the long natural beach which stretches for miles with shallow reef-protected waters.
For horse lovers, a beach ride can be arranged nearby.
Drive down "millionaires' row" in our beautiful Cayman Kai and Rum Point neighborhood.
Enjoy seaside dining at Over the Edge, The Kaibo bar/grill/marina at Cayman Kai, Tukka, and more.
Visit East End & soca & slow dance to Cayman's singers Barefoot Man & Lammie.
Join a tour of Stingray City! A shallow sandbar where friendly stingrays look for treats. Book a trip at Red Sail Sports, Rum Point.
THE BEACH HEADING EAST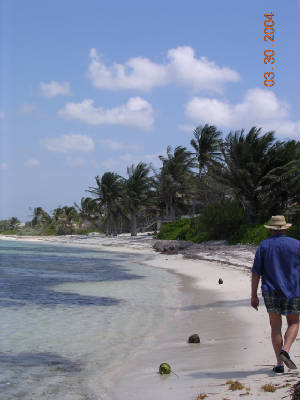 SEASIDE RESTAURANT: OVER THE EDGE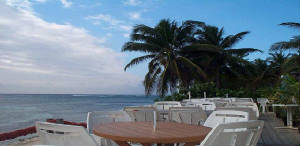 RUM POINT BEACHES BEG EXPLORING!